ECO
NNECTED
From Bassanese Teenagers to the World's Youth
Econnected is an ENTER's English  and International  Version of the Portuguese Debates "Econectados"  created in 2020 by  Somos Natureza. 
They are  composed by 4 Videocall Meetings divided in two time periods. During the first part (50 min) a Presenter opens officially the debates educating both the chairs and the debaters about a polemic environmental topic. The Videocall  continues with a 40 min session of active debates, managed by the Chairs (all of them are bilingual) who provide for a positive climate in between students and triggers them to continue the session.
This activity can be considered an honor extracurricular in your College applications.
There will be certificates of participation for those who is present in at least 3 of the 4 meetings.
We do not require any sort of fees from participants and candidates. This extracurricular activity is completely free.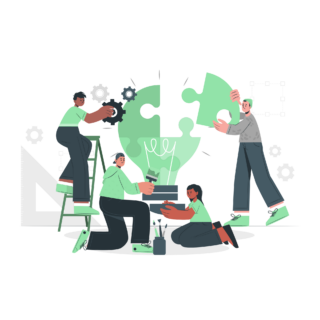 The Experience of one of the debaters at the Brazilian Version of Econnected (Econectados)
Participating in Econectados gave me a perspective of the world that I never had before.  In this way, I was able to grow and gradually learn about the socio-environmental setting. So in 2020, I was invited to be part of the team, and since then I decided to help the Somos Natureza with the purpose of bringing this experience to more Teenagers.
Facilities given to Students who are part of Econnected
ENTER International
Official Organizator: Guarantees more than 20 Countries from all  over the World
ENTER International
Facilities when applying to be part of ENTER General Admissions or ENTER Summer Program
Somos Natureza
Official Organizator and Ideator of the Debates "Econectados"  in Portuguese
Somos Natureza
Free Ticket to participate to the ECONECTADOS Debates in Portuguese after Econnected
Wall Street English
Official Sponsor: Guarantees all of our Networking Platforms such as Google Meet , and provides Native Teachers to assist Chairs and Debaters
Wall street English
50% Discount to Bassanese Students to spend on the TOEIC Exam at Wall Street Bassano del Grappa
Econnected 2022 - Meetings Themes
Every Meeting starts at 3PM (Central Europe) and ends at 4:30 PM.
Art as a form of Activism
Can Art be a way of changing the world around us and helping the environment?
New Sustainable Technologies
Technological Changes VS Personal Change
Industrial Development
Is it possible to grow industrially without harming the environment?
Global Environmental Politics
National Conferences VS International Conferences
What roles are there inside of ECONNECTED?
Students from all over the world (Italy, Brazil, Canada etc) who decide to apply to be part of ECONNECTED.  During the debates their role is not to find the right answer but to understand the other participant's opinion. 
The Chair's role is to maintain the discussion active by asking more questions, or giving precious information to the Debaters. His opinion during all the debate shall be neutral.
The Presenters are previously chosen by both ENTER and Somos Natureza Organizers. Their role is to give an educational introduction to the problem that need to be discussed during the 1.30 h meeting.
Admissions Calendar 2022 - Debaters
Candidates to be Chairs at Econnected 2022
Notice that Chairs are selected through Linkedin. If you are interested in this position please join us there or write an email to team.enterinternational@gmail.com
Applications Opening
Last Day for Applications
Admissions Result
120 Students Admitted.
(We do not consider the order of arrival)
What we look for when Admitting a Candidate?
Subscription are finally open!
You cannot miss this opportunity!
Deadline: the 7th of January
Debaters Subscription
Still have questions? Check out our FAQ section
In how many debates do I need to participate in order to obtain the certificate?
In order to obtain the participation certificate we require Students to be present at 3 of the 4 Videocall meetings.
Is there any language requirement?
We do not require any language certification, but we expect students to have at least an intermediate knowledge of English.
For reference: B1/B2 or 6.0 (IELTS)
What shall I do if I was selected but I cannot participate anymore?
For any problems or emergencies  students can write an email to team.enterinternational@gmail.com
Do the participants of Econnected get any facilitations when they decide to apply to ENTER's Summer Program?
Econnected's students can be admitted more easily than others in the ENTER's Summer program/ ENTER Regular Application but they need to show a strong interest into the field.
I am not 14, what can I do?
If you are not 14 yet but you were born in 2008, you can proceed with the application.
If you were born after 2008, we will be more than happy to read your application in the next Econnected edition.
Do I need to Pay any fee in order to send my application?
No, here at ENTER International we do not require any sort of payment in order to send you application or to participate to the debates.
Are there any country restrictions?
There are no country restrictions. As long as you can easily express yourself in english you can apply to be part of Econnected.